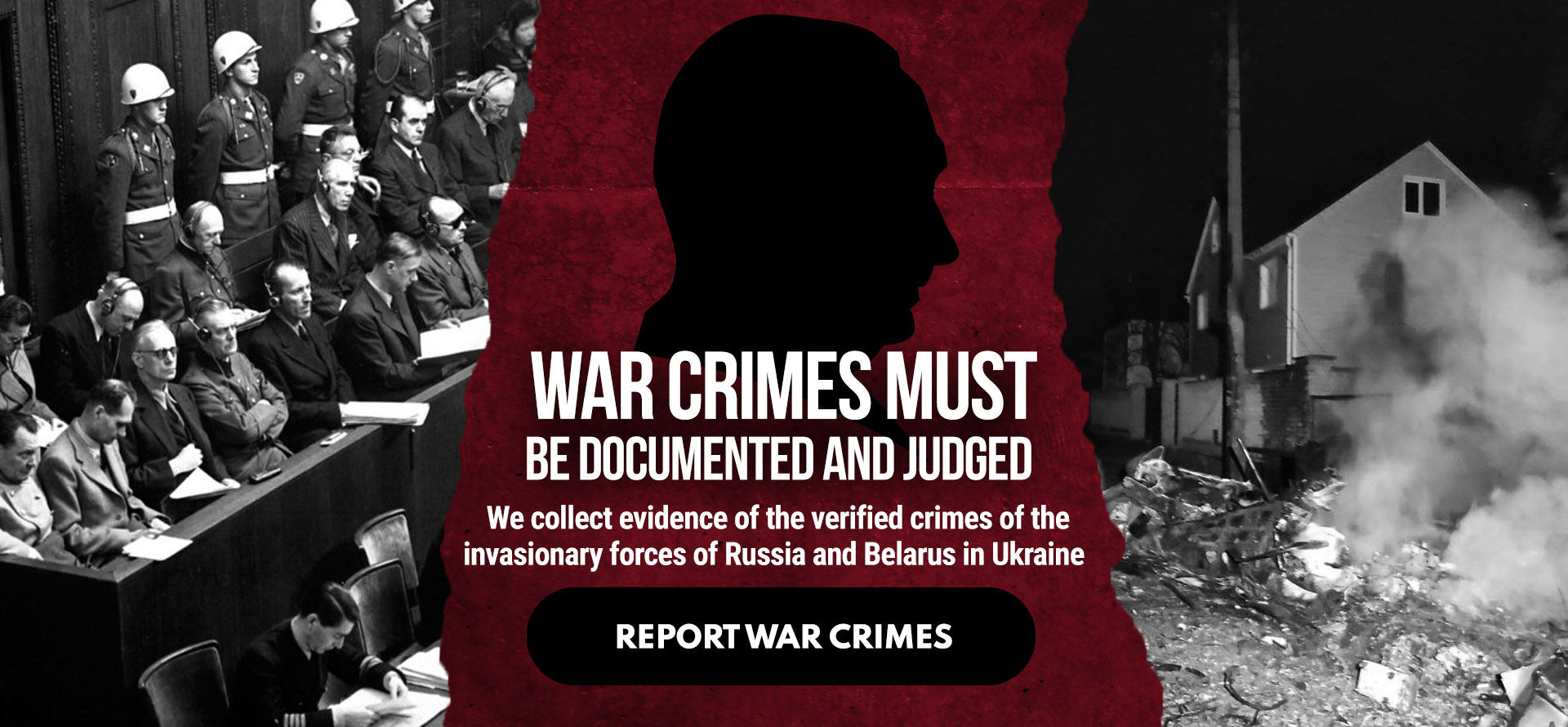 Here we collect pre-verified evidence of events under investigation of the War Crimes Archives, which collect material evidence and testimonies of witnesses.
Therefore, we ask you to report war crimes via the application form in the "Archive" tab or via a Facebook profile called
WarCrimesArchive
.
After initial verification of the accuracy of the information provided, we will analyze it and collect further evidence for use in future legal actions.
VERIFIED CRIMES INCLUDING LEGAL QUALIFICATIONS
According to the investigation, on March 16, 2022, at 10 o'clock in the morning, servicemen of the Russian Armed Forces fired at people standing in line for bread near the grocery store…